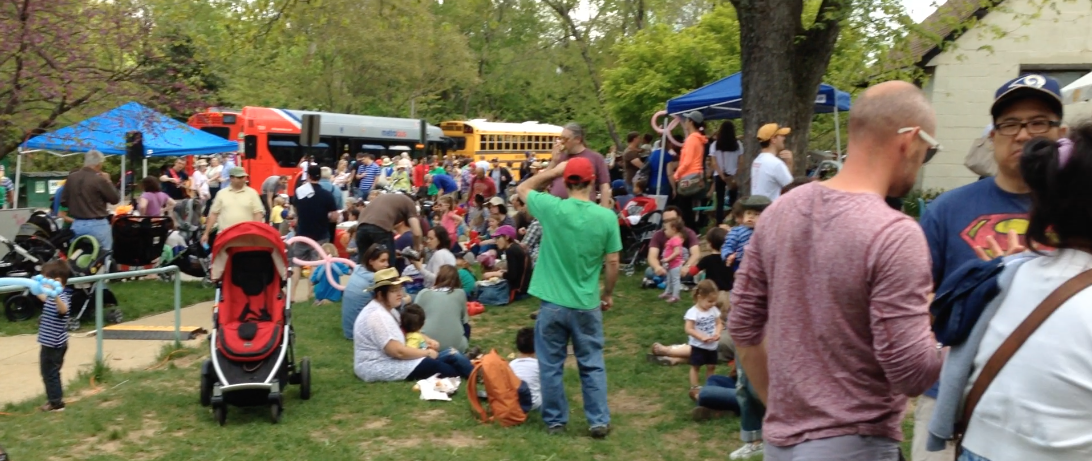 Spring has sprung in Washington, DC! And with it comes the best-loved DC area family event of the season – Silver Spring Nursery School's 14th Annual Truck Touch!
This year it is Saturday May 7th from 10 am-1 pm. Tickets are $5 each, available for purchase on the day of the event. Get there early to avoid the lines!
For the uninitiated, the Truck Touch is a huge family event in Silver Spring that usually takes place on the first Saturday of May. Held in the parking lot of the Unitarian Universalist Church of Silver Spring (home to Silver Spring Nursery School), the event features dozens of trucks that kids can get right up into and, well…TOUCH! Honk a horn, look in mirrors, pretend to ride a motorcycle, hop on board the fire truck, see how the ambulance looks on the inside, and much more. In years past, we've seen cherry pickers, RV's, dump trucks, excavators, Metro buses, ambulances, campers, police cars – all up close and personal for your little truck aficionado to swoon over. What trucks will be there this year? You've got to come to find out!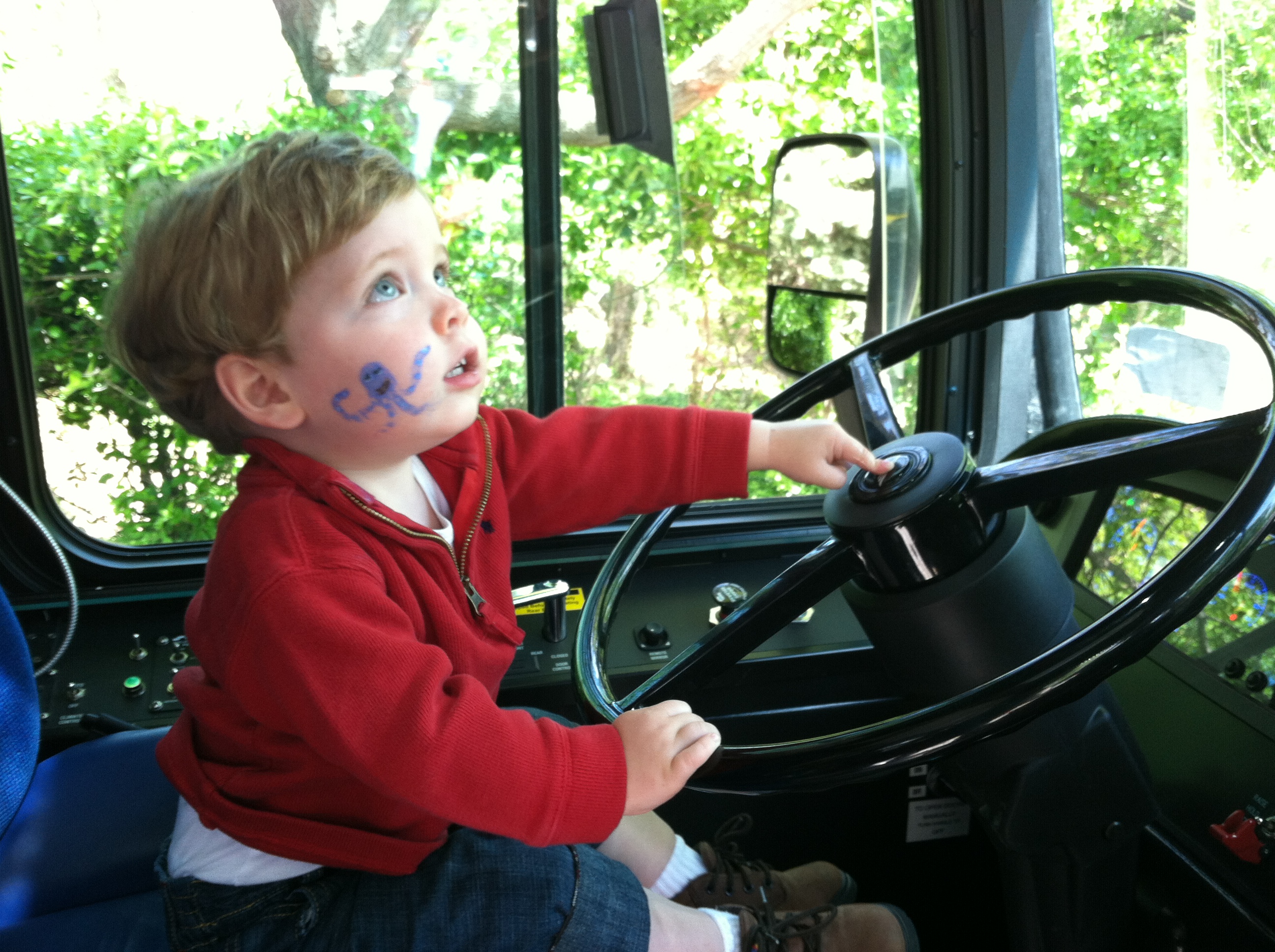 Back by popular demand is the 2nd annual Truck Touch silent auction, featuring over 100 items to bid on – from hand made baby items to weekend getaways and everything in between.Want to try a new yoga class? Tickets to the Capitol Steps? Bounce U passes? It's all there! Check out the full list of offerings below.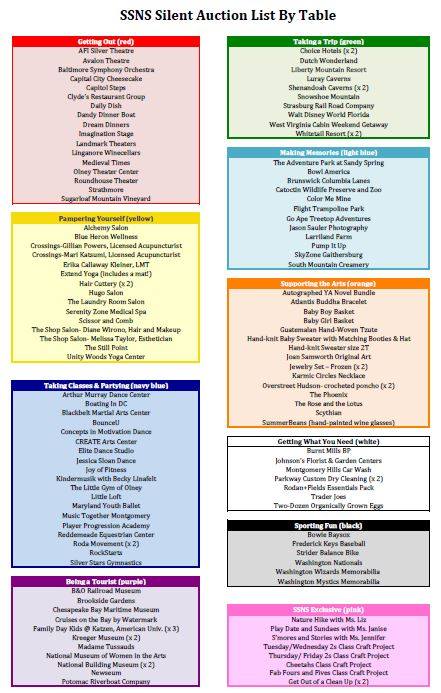 Not only are there trucks to touch and items to bid on, but as always, SSNS gathers the best that the DC area community has to offer in kids music and entertainment. In years past, esteemed SSNS alum Jesse The Amazing has stopped by to wow the crowd with his magic. This year, we've got The RockStarts Band booked to provide live music, along with Marsha and the Positrons.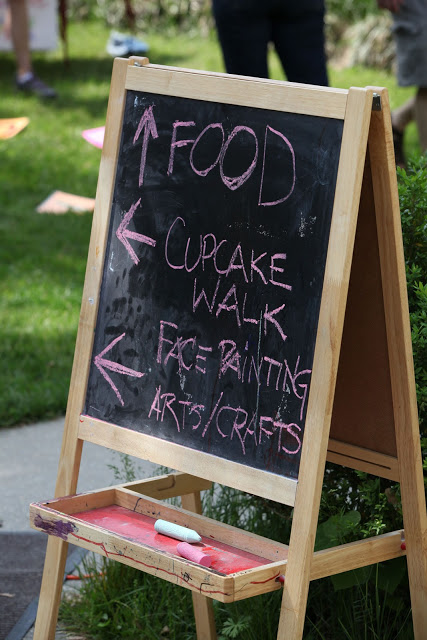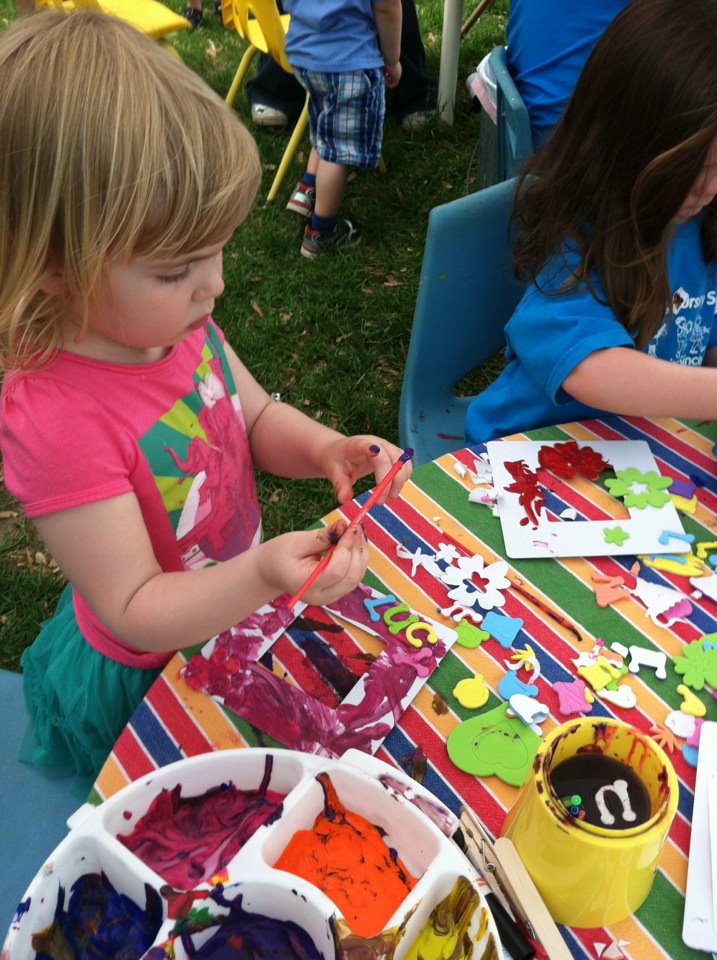 Also on tap is a huge bake sale, hot food, cold drinks, snow cones, face painting, arts and crafts, games, and just good, old-fashioned community fun. And if there is anything that SSNS does well (and believe me, as a mom of two SSNS kids, there is a lot this school does well), it's community.
Admission for this event is $5 per person, with kids under 2 free. SSNS accepts Visa and Mastercard for all Truck Touch purchases, so you don't have to worry about carrying cash.
Silver Spring Nursery School is located at 10309 New Hampshire Avenue, Silver Spring, MD 20903. It's really easy to get to, right outside the beltway on New Hampshire Avenue. Parking for the event is at the CHI Center (10501 New Hampshire Ave. Silver Spring, MD 20903), on Overlook Drive, and across New Hampshire Avenue from SSNS. Please be good neighbors and follow all parking regulations.
If you have questions, please feel free to contact the Truck Touch coordinator at infossns@gmail.com.
Can't wait to see you all at the 14th Annual SSNS Truck Touch this Saturday, May 7th from 10 am-1 pm at 10309 New Hampshire Avenue in Silver Spring! The DC area family event of the season is here!
Know someone who might want to go to this event? Share this post! The more the merrier!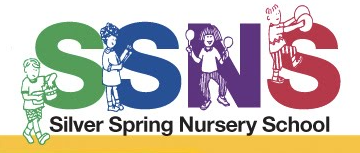 Silver Spring Nursery School is a wonderful place for young children (and their parents!) to grown and learn. A cooperative preschool for children aged 2-5, SSNS has four marvelous teachers, and three fun-packed, child-led, hands-on-learning-filled classrooms. Silver Spring Nursery School has a play-based curriculum, following the best practices revealed by years of early childhood education research. The way young children learn best is through play! Being a part of your child's earliest educational experiences is a wonderful way for parents to grow and learn as well.
Want more information about SSNS? Check out their philosophy, admission policies, and award-winning teaching staff below.
Silver Spring Nursery School Rocks!