"Jenny was very responsive (despite it being Christmas and her being 9 months pregnant) and easy to work with. She made time in her schedule immediately to provide the services I requested (and this was a last minute request; I hadn't contacted her during my pregnancy to tell her that I would be asking her to do this). She was incredibly meticulous with her cleaning regime which left me feeling very confident in the safety of her work. I was happy with the work that she did and would be happy to recommend her to friends."
Rachel Cipryk
Washington, DC
"You have been very helpful and answered all of my questions in great detail. I remember how worried and stressed out I was with being a new mom. I think I got emotional and you ended up comforting me and really put my worries at ease. You also ended up washing my dishes which was so big of you. That's how I knew, I wanted to use your services again! I call these pills my magic pills that make me happy and energized!"
Nadia Kazi
Montgomery County, MD
"Our investment in placenta encapsulation was well worth it. I healed quickly, had more energy and had a mood boost–all very critical in the first few weeks postpartum. Jenny is a postitive light and very supportive. She is your greatest cheerleader and your number one fan throughout the birth experience."
Lindy Gallagher
Rockville, MD
"I was at risk for post partum depression and rather than feel blue, I felt clear, energized, and excited. If there was a remedy that worked like that year round, I would pay big bucks."
Andrea Coffin
Washington, DC
"I loved that Jenny came to my home. It was great after just having my baby. She was professional and efficient."
Ife Floyd
College Park, MD
"I felt balanced and healed faster than my 1st child birth."
Aline Delcid
Rockville, MD
"You were an excellent communicator, willing to come to where I lived and made it really easy. I don't have anything to compare this experience to since it was my first baby, but I felt like my postpartum period was smooth and I attribute it to taking my placenta pills regularly. Friends who didn't take placenta pills didn't have the same energy, and positive attitude I had. It felt like I was connecting my pregnancy to bringing my baby into the world in a very peaceful and natural way, even though I needed a c-section. I had a really good attitude while healing and I healed very quickly."
Sarah Wardell
Washington, DC
"I felt like I was making the best possible use of the wondrous organ that my body created, and, I felt like I was giving myself the best possible chance for a swift and easy recovery from childbirth. Jenny's careful attention to detail and enthusiasm for the process really stood out for me."
Lindsay Harris
Washington, DC
"I loved my placenta print!! It's hanging in my daughter's room!"
Jen Bryan
Vienna, VA
"Jenny was amazing! I love that she did the encapsulation in our home. It was very special."
Jessica Brown
Washington, DC
"Being that I took the pills with my first baby I cannot say that taking the pills help me achieve all the benefits I listed below with certainty. What I can say is that I did not have postpartum depression, I was generally pretty happy after the birth of my daughter (still had weepy moments but not for long periods), and I had a great milk supply. So for my second baby I will be having my placenta encapsulated again because I had a very good postpartum experience and I want to do everything as close to the same I did with my first born. If the placenta encapsulation had even a small part to do with that good experience (and I believe it did) then it was well worth the cost! One thing that stands out is how prompt Jenny was in coming to my house after my birth to get the process started. She made herself at home in the kitchen which was nice considering we were being kept pretty busy with the new baby. You would barely have known she was there."
Beth Venit
Kensington, MD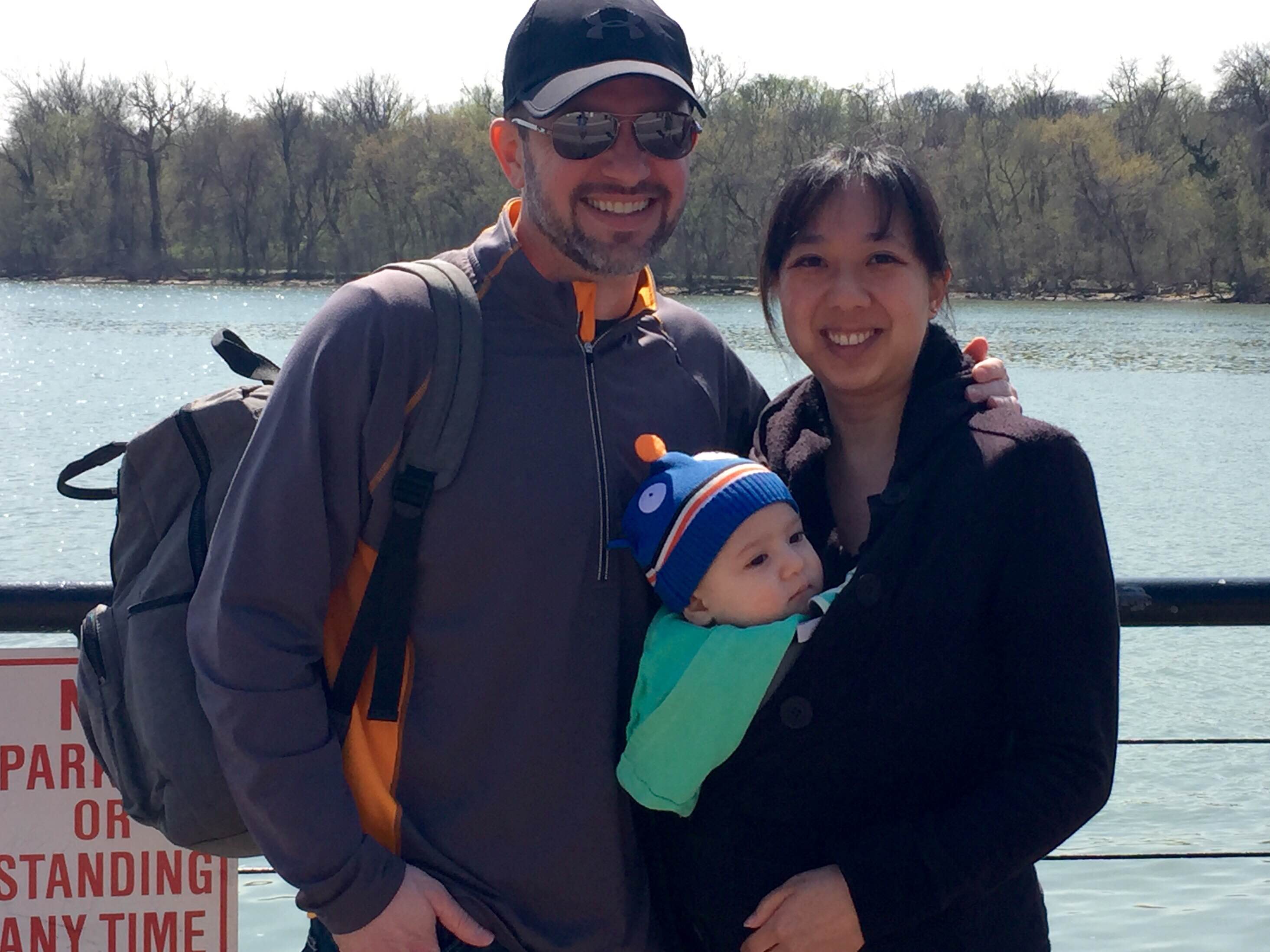 "Jenny was very professional. She came with all her own supplies and deep cleaned our kitchen workspace. It helped that she was able to use that visit as a postpartum doula visit and helped me with establishing breastfeeding. She also showed us how to use the Moby wrap, which was super helpful."
Christina Scarantino
Rockville, MD
"Jenny was amazing. She's trustworthy, calm, and knowledgeable. We share stories of our natural births and she is an inspiration. I chose Jenny because my doula highly recommended her. I healed very quickly following my delivery. I didn't experience any postpartum depression or blues. I had energy to wake up for the babies multiple night feedings.I loved that she came equipped with everything and worked independently in my kitchen. The whole process was extremely sanitary. I healed very quickly following my delivery. I didn't experience any postpartum depression or blues. I had energy to wake up for the babies multiple night feedings."
Mary Grace Pasion
Olney, MD
"The pills kept Meghan "even" and "steady." Multiple times I suggested she take a pill or asked if she needed one. I could tell when it was "time." I can attest everyone should try this before taking other meds to balance mood.
Not everyone will have a positive response, but I can tell you, Meghan though she realizes it or not REALLY benefited from the pills."
Seth Meyers
Rockville, MD
Are you looking for Maryland
Placenta Encapsulation?
Silver Spring Placenta offers safe, reliable, in-home placenta encapsulation services all throughout the DC Metro Area. I am an independent, DONA certified birth doula as well as a Certified Placenta Arts Specialist with The Association of Placenta Preparation Arts, serving all areas of the Greater Metro DC Area. Preparing prenatally for the changes that your life and body are about to make is essential for healing, rejuvenation, and energy postpartum. Let me help you LOVE YOUR LIFE WITH BABY! I have provided caring, compassionate birth doula and placenta encapsulation services to dozens of families in the Maryland Suburbs, Washington, DC and Northern Virginia.