The Process
The process to encapsulate your placenta will begin within 72 hours after your birth.
Silver Spring Placenta now offers two prep locations option. I can prep in your own home kitchen OR in my dedicated workspace. However, my safety protocols are identical, regardless of which prep location you choose, so you can rest assured of the quality of the end result regardless of prep location.
My Workspace Prep
Should you choose to use my dedicated workspace, I will pick up your placenta at the hospital as soon after birth as possible. I prepare your placenta in my space, and then drop the finished pills off with you at the hospital or at your home.
In-Home Prep
After your birth, I will come to your home as soon as is mutually convenient. The entire process takes place over the course of 2 days. I will be in your home for about 2 hours on each day, depending upon the services you request. The dehydration process takes up to 24 hours, depending upon which method you choose. There is an additional charge for this service.
There are two different preparation methods that I offer: Fresh Start Method or Traditional Method. Both methods are equally beneficial, but tend to affect mothers in different ways. Therefore, depending upon your individual needs and beliefs, you benefit more from one or the other. Please don't hesitate to ask if you have questions about these methods!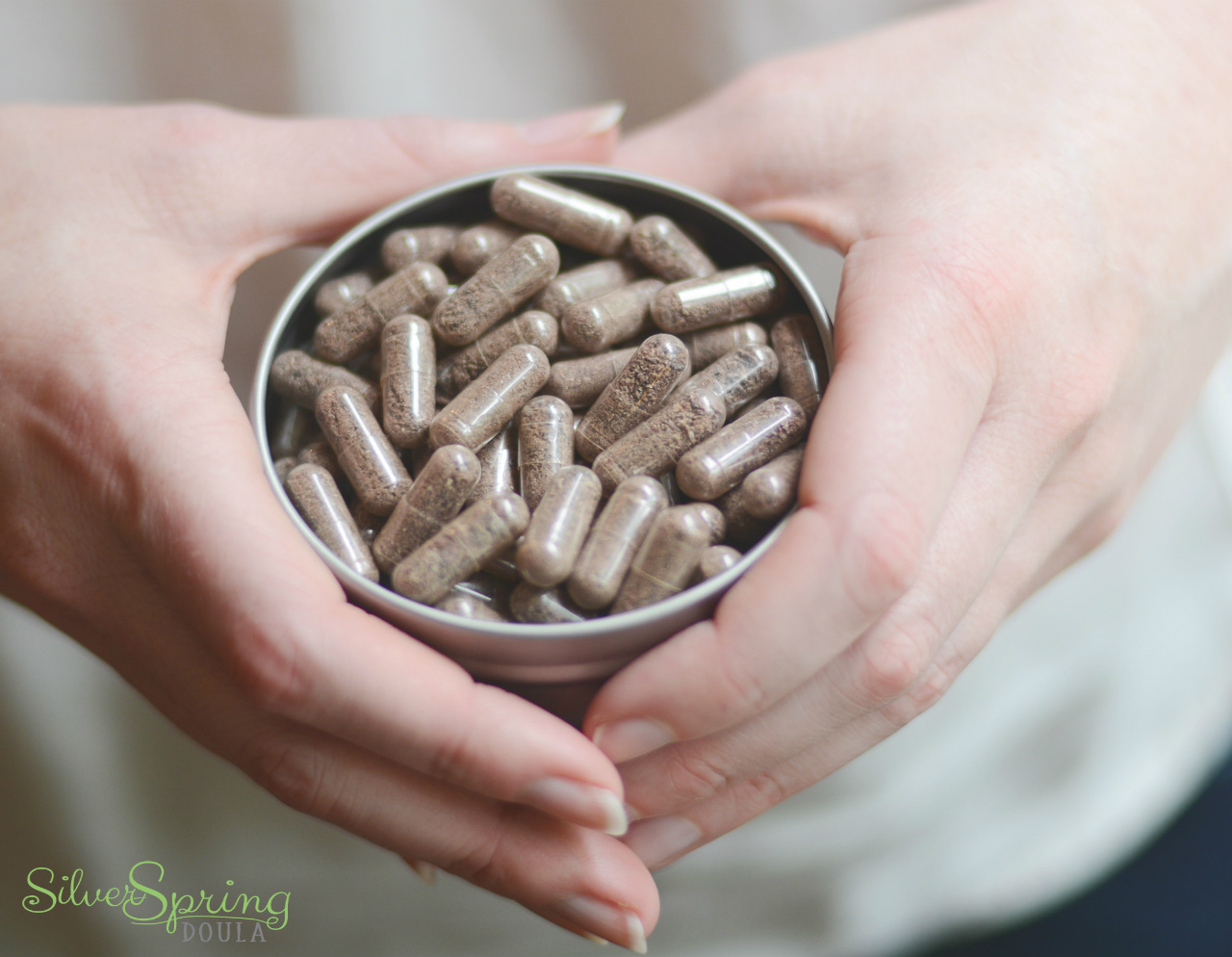 Questions?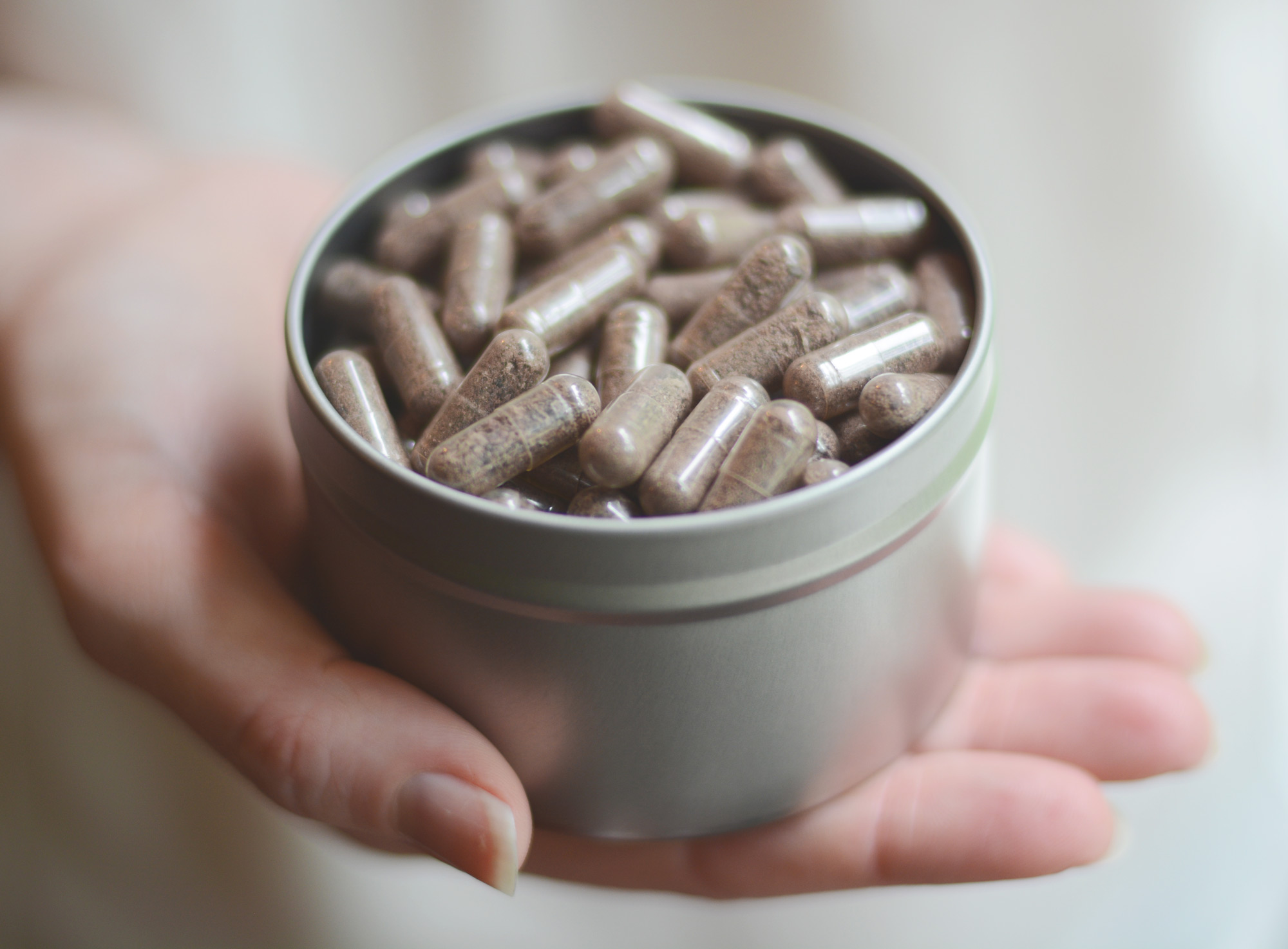 Fresh Start
The Fresh Start Method is the gentlest way to prepare the placenta. It is a simple process. I will rinse your placenta in cool water. Both the cord and membranes are removed. I will not steam your placenta. After the cool rinse, I will simply slice and dehydrate it. After it is fully dehydrated, I will grind it into a powder and put it into vegan capsules. As a result of this gentle handling, the Fresh Start Method may preserve more of the nutrients in the placenta, particularly iron. It may provide a greater and more immediate boost of energy. This process may lack the longer-term tonifying effects that TM offers. If you had a very long labor, a postpartum hemorrhage, or wish to increase milk supply and postpartum energy, Fresh Start Method encapsulation might be for you.
**IMPORTANT**
The placenta is potentially exposed to contaminants from the birth canal, including maternal fecal matter and GBS bacteria. The traditional steaming process helps to kill off these bacteria and can help protect against any potential illnesses from bacteria allowed to culture on the placenta before encapsulation. If you choose this method, I cannot ensure that there will be no bacteria present in the final product. I thoroughly rinse the placenta and ALWAYS dehydrate at 160 degrees for a minimum of 24 hours, so the possibility is small that bacteria will survive the process, however, I cannot guarantee it.
I want to know more about this.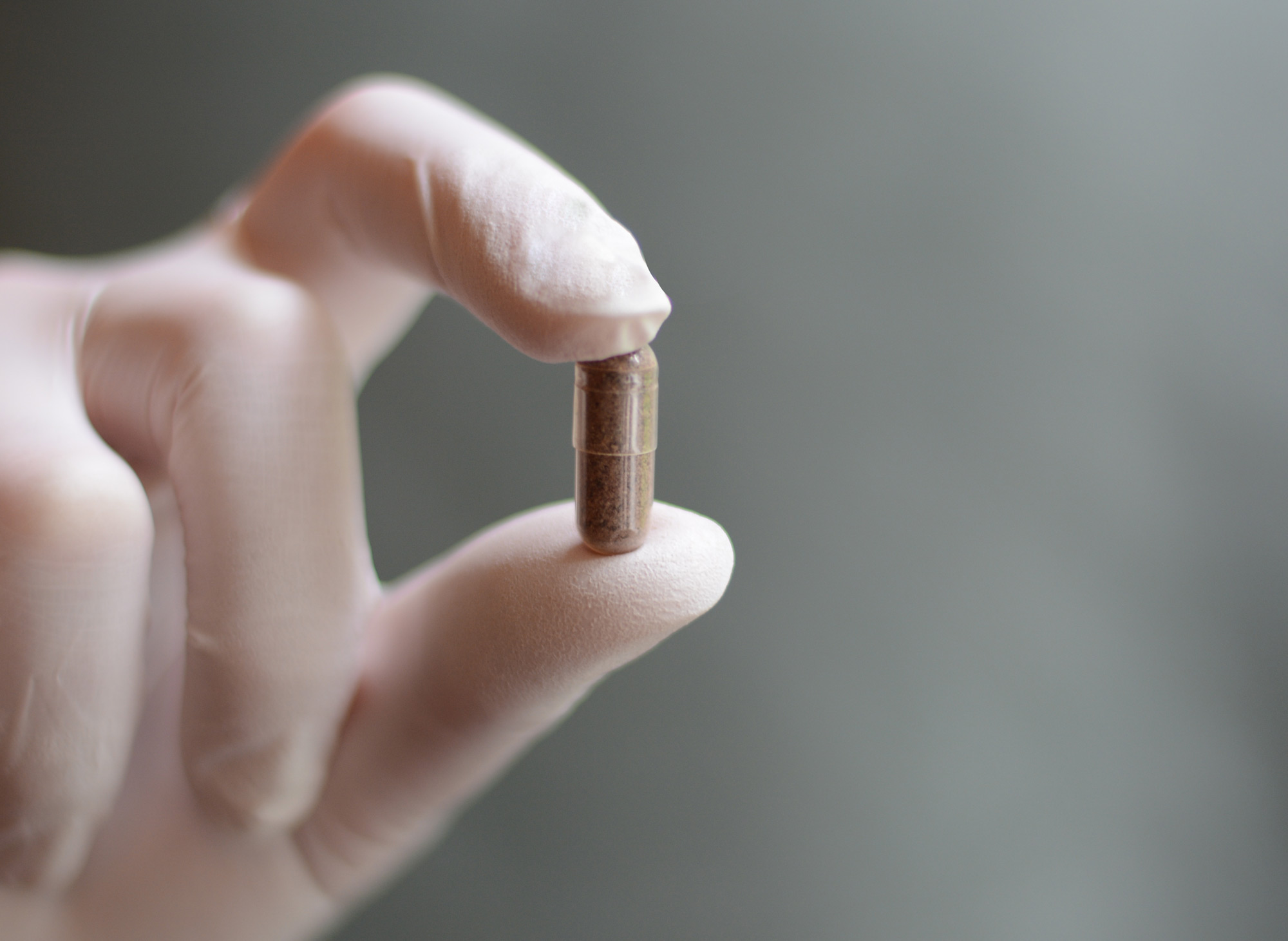 Traditional Method
Inspired by Traditional Chinese Medicine, The Traditional Method (TM) begins with a rinse in cool water. I remove the umbilical cord and then wrap the placenta in the membranes. I will then gently steam your placenta over vegetables and herbs. If you choose Traditional Method, I use lemon, ginger and jalapeño peppers in the steaming water. I use organic ingredients if they are available. Ginger and hot peppers are warming herbs. They are believed to infuse those qualities into the placenta remedy. Ginger is used to promote good blood flow and energy. Lemon is an antiseptic. It also helps to distribute the placenta throughout the body.
The Traditional Method is believed to enhance the placenta's natural healing properties by warming and tonifying the person who consumes it. After the steaming, the herbs are discarded. I will then thoroughly dehydrate your placenta, grind it into a powder, and place it into vegan capsules. As a result of the steaming process, a nutrient-rich, delicious Mother's Broth is produced. This has added benefits for postpartum healing.
I want to know more about this.
Fresh Start
Connector.

Average Number of Capsules

150

Connector.

Connector.

Connector.

Dehydration Time

24-36 hours

Connector.

Connector.

Other things to think about

This method yields more capsules. The gentle prep may preserve more iron. Most women say this provides a greater boost of energy.
Traditional Method
Connector.

Average Number of Capsules

110

Connector.

Placenta Steamed?

Yes, with lemon, ginger, and hot pepper

Connector.

Connector.

Dehydration Time

12-14 hours

Connector.

Connector.

Other things to think about

The steaming process results in a large loss of mass, so this method yields fewer capsules. The heating process adds another layer of safety, as it destroys bacteria. It is believed to provide a balancing effect.
YOUR HEALTH and SAFETY ARE MY TOP PRIORITIES
I've filled
capsules and counting!
Do you want to try placenta pills in DC?
Silver Spring Placenta offers safe, reliable, in-home placenta encapsulation services all throughout the DC Metro Area. I am an independent, DONA certified birth doula as well as an experienced placenta arts specialist associated with The Association of Placenta Preparation Arts, serving all areas of the Greater Metro DC Area. Preparing prenatally for the changes that your life and body are about to make is essential for healing, rejuvenation, and energy postpartum. Let me help you LOVE YOUR LIFE WITH BABY! I have provided caring, compassionate birth doula and placenta pills in DC to dozens of families in the Maryland Suburbs, Washington, and Northern Virginia.
These statements have not been evaluated by the Food and Drug Administration. This service is not intended to diagnose, treat, cure, or prevent any disease. Families who choose to utilize these services take full responsibility for their own health and for researching and utilizing placenta.