Is it more than the
Baby Blues?
The Baby Blues
The Baby Blues affects up to 85% of new mothers. It is often described as "an emotional roller coaster" – mild depression interspersed with happier feelings. It usually begins 2-3 days postpartum.

All of these feelings are NORMAL and generally peak or dissipate altogether by 2 weeks after the birth.
Mothers experiencing the baby blues do not generally need professional treatment. What they DO need is validation that what they are experiencing is real and normal. They also need SUPPORT and ASSISTANCE with the major adjustment of becoming a mom.
Symptoms may include:
Fatigue/ Exhaustion
Feeling overwhelmed
Feelings of sadness
Crying spells
Anxiety
Mood swings/ Irritability
Confusion
Inability to cope
Oversensitivity
Inability to sleep
Feelings of loneliness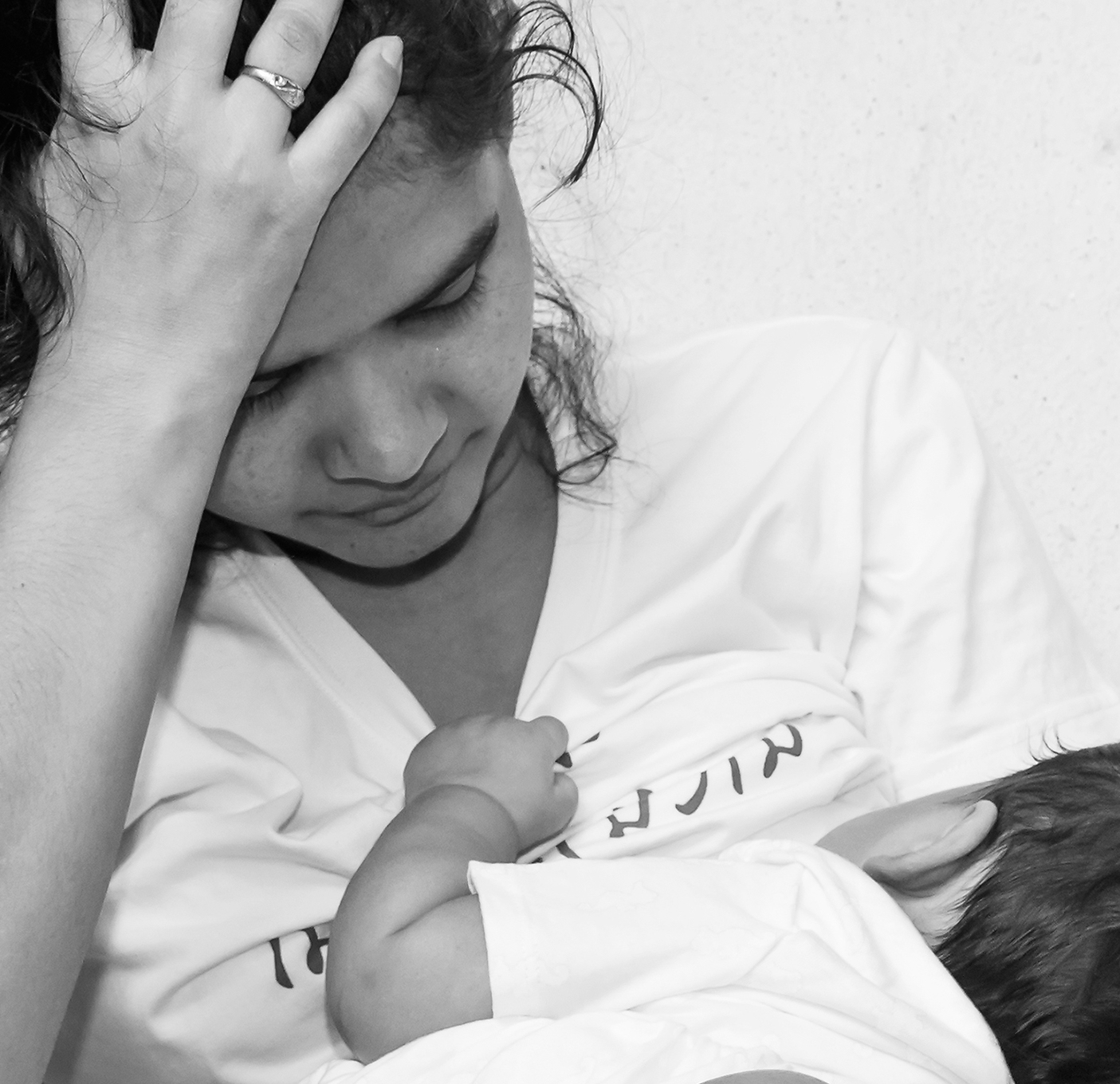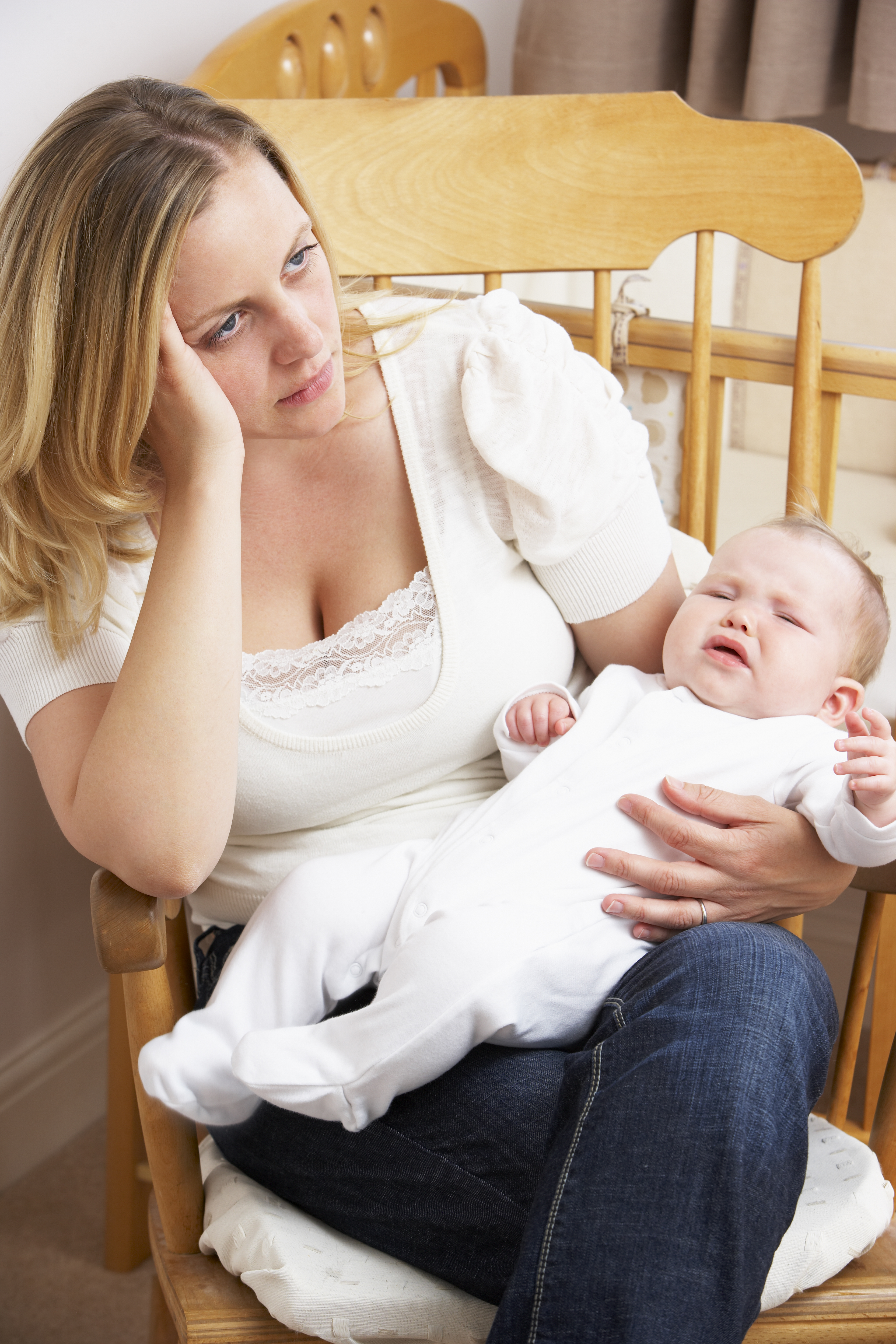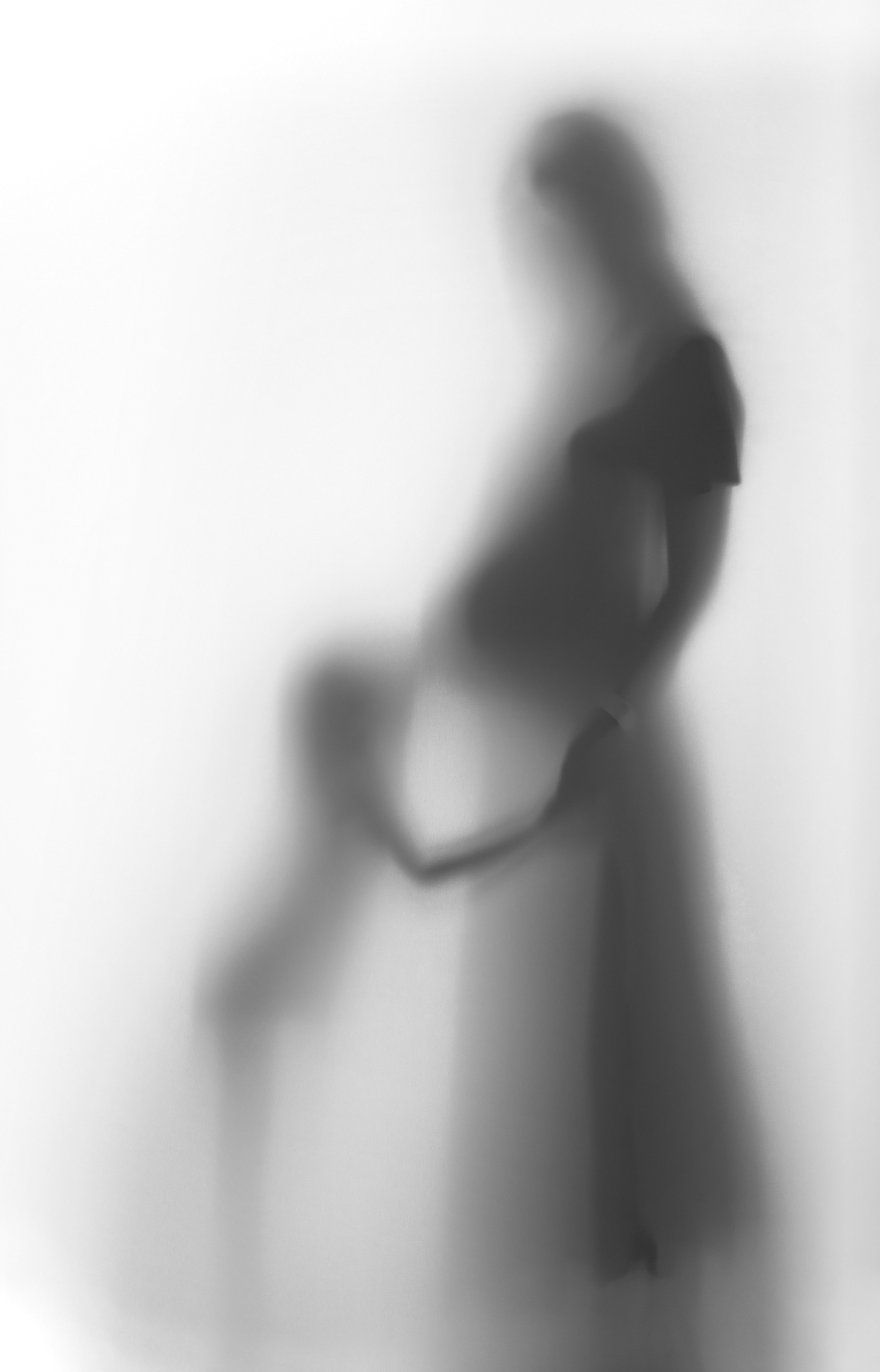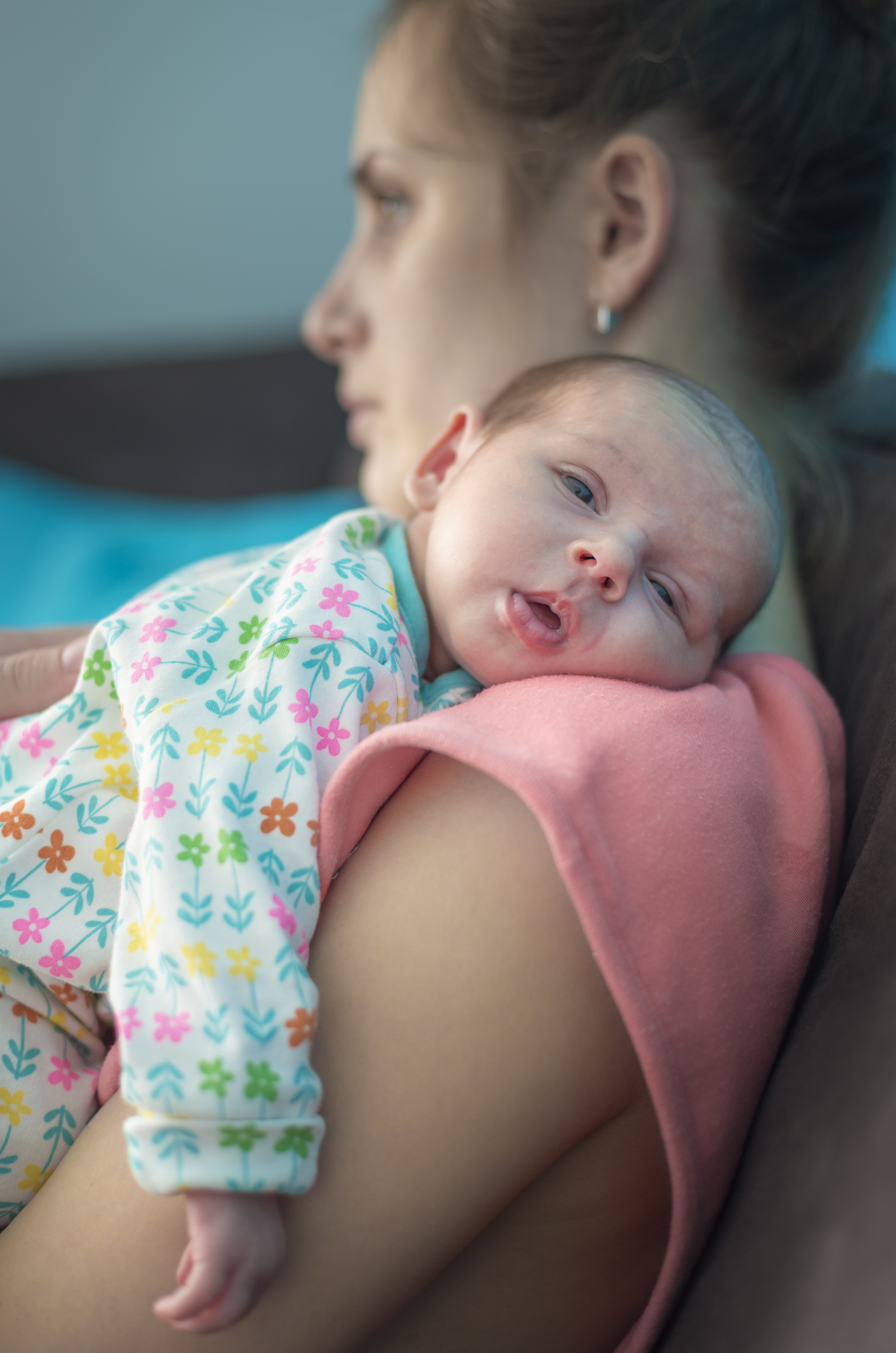 Postpartum Mood Disorders
Up to 20% of new mothers experience Postpartum Mood Disorders (PPMD). PPMD can begin during pregnancy and includes – but is not limited to – Postpartum Depression. PPMD is common and it is treatable. Many mothers do not report feelings of anxiety, depression, and other symptoms associated with PPMD because they believe it is a sign of being a bad mom, or not loving their new baby. PPMD is an illness, not a moral failing, and it can be treated.
Postpartum Mood Disorders include Postpartum Depression, Postpartum Anxiety, Postpartum Obsessive-Compulsive Disorder, Postpartum Panic Disorder and rarely Postpartum Psychosis.
Unlike the baby blues, Postpartum Mood Disorders affect your ability to function in daily life for a prolonged period of time. It can also affect your baby's emotional and physical well-being and development.
If you have any symptoms listed below that do not dissipate within the first 2-3 weeks postpartum, please reach out for help.
Symptoms of Postpartum Depression
Depressed mood, sadness
Crying spells
Loss of interest in daily activities
Racing thoughts
Feelings of guilt or worthlessness
Fatigue, reduced energy (beyond typical fatigue associated with caring for an infant)
Sleeping problems
Change in appetite
Inability to concentrate
If you have thoughts of suicide or harming your baby please contact your maternity care provider immediately.
An excellent self-screening tool is The Edinburgh Postnatal Depression Scale. It may be up to partners to recognize that the new mother needs help.
What can be done about PPMD?
The very first thing you should do if you (or your partner) are experiencing symptoms of any PPMD is reach out to your midwife or OB for help immediately.
DO NOT WAIT FOR YOUR 6 WEEK CHECK-UP.
There are many different treatment options and getting help sooner rather than later is always better for the entire family. Seeing a mental health professional who Specializes in Postpartum and Perinatal Mood Disorders is crucial to dealing with the special circumstances surrounding pregnancy, birth and postpartum.
Take care of yourself so you can take care of your baby.
COUNSELORS
Dr. Julie Bindeman, Psy-D
301-468-4849
www.drjulieb.com
5818 Hubbard Dr.
Rockville Maryland 20852
Sheryl Aaron, LICSW, LCSW-C
202-350-4322
www.sherylaaronmsw.com
1555 Connecticut Avenue NW, Suite 4E
Washington, DC 20036
sheryl@sherylaaronmsw.com
Angela Ferri, MA, LMT, RCST
240.277.2826
www.angelaferri.com
7945 MacArthur Boulevard, Suite 209
Cabin John, Maryland 20818
angela.ferri.9@gmail.com
Moms Online Support and Therapy
Receive support and guidance from a professional clinical social worker and life coach via email or phone…no need to leave home! Face to face counseling services are also available to Maryland residents.  For more information, visit: www.mostformoms.com
POSTPARTUM SUPPORT GROUPS
Postpartum Support International VA Support Group
Adrienne Griffen
703-243-2904
Meets Wednesday mornings
Postpartum Support International DC Support Group
Lynne McIntyre
lynne@lynnemcintyre.com
Meets 2nd & 4th Wednesdays of each month, 7:30 – 9:00pm
Wisconsin Avenue Baptist Church
3920 Alton Place, NW
Washington, DC
Postpartum Support DC
Postpartum Support DC is dedicated to helping new mothers in the Washington, DC area who are suffering from postpartum mood and anxiety disorders like postpartum depression.
202-643-7290
www.postpartumdc.org
info@postpartumdc.org
---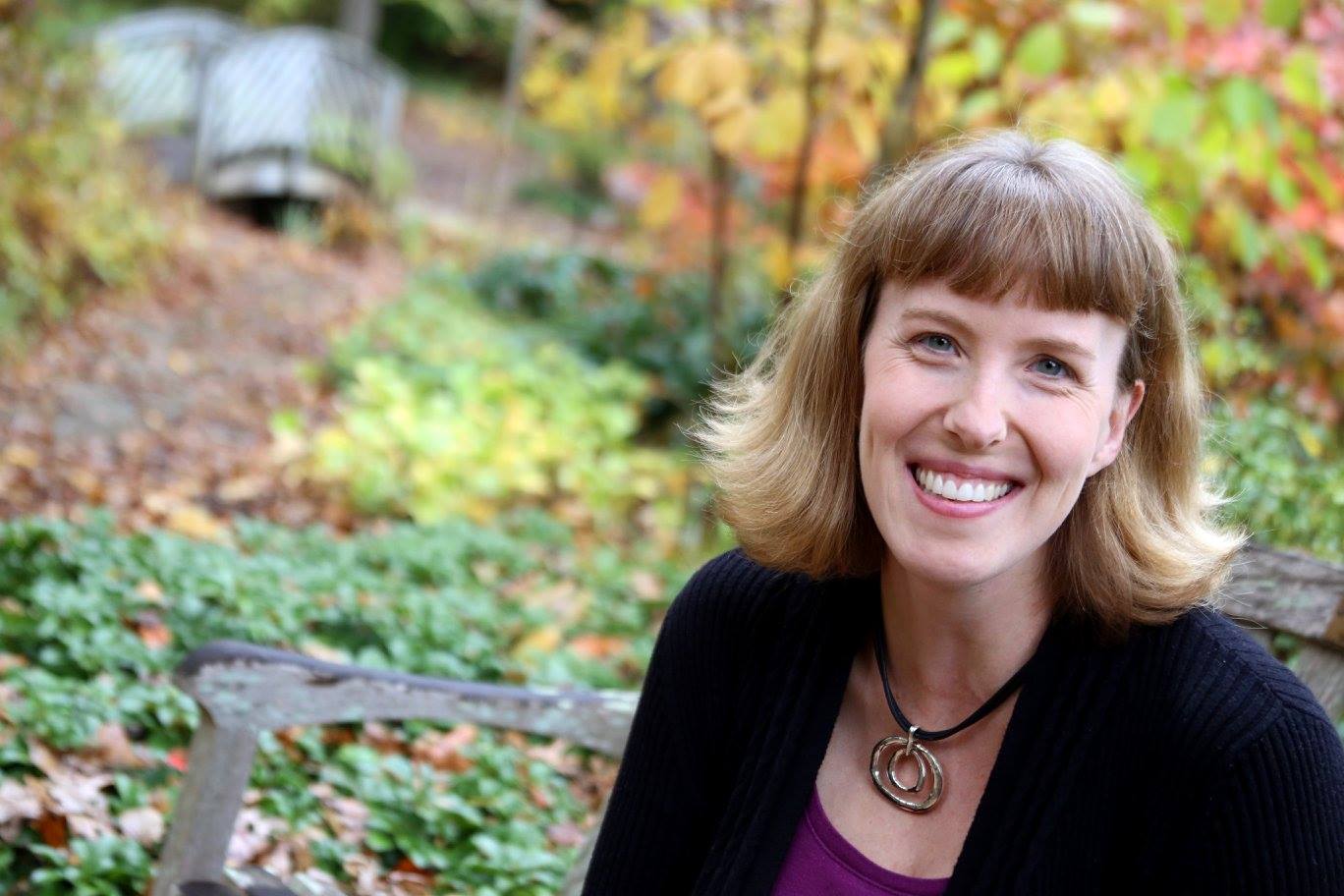 Jenny Corbett, CD(DONA), APPA Certified Placenta Arts Specialist
After your baby is born, you will enter an amazing time of love, bonding, and discovery. It is also a time of intense healing and emotions. Being prepared for your postpartum experience is just as important as being prepared for your baby's Birth Day.
We live in a society that says a new mom should be back on her feet an a few days.
Don't fall for it!
It is so important to take the time to REST, RECOVER, a

nd BOND with your baby.
Are you looking for DC
Postpartum Support?
Silver Spring Placenta offers safe, reliable, in-home placenta encapsulation services all throughout the DC Metro Area. I am an independent, DONA certified birth doula as well as an experienced placenta arts specialist associated with The Association of Placenta Preparation Arts, serving all areas of the Greater Metro DC Area. Preparing prenatally for the changes that your life and body are about to make is essential for healing, rejuvenation, and energy postpartum. Let me help you LOVE YOUR LIFE WITH BABY! I have provided caring, compassionate birth doula and placenta encapsulation services to dozens of families in the Maryland Suburbs, Washington, DC and Northern Virginia.